Unlock your creative abilities by understanding plants and the soil, and use your garden as a model for achieving success in life. Growing Vegetables with a Smile takes you to where no other book ever has — cultivating your happiness one garden bed at a time!


Packed with practical advice on all aspects of natural growing, this uplifting volume makes the joy of a bountiful harvest accessible to all. It invites you to become a co-creator with your land, showing that gardening is as much about you as it is about cucumbers and tomatoes. You can enjoy it, dispense with hard work, and make plants happy and productive all at the same time.


Internationally best-selling author Nikolay Kurdyumov shares his gardening wisdom gained from a lifetime of experience and rediscovered permaculture texts of a hundred years ago. His humor and positive attitude are contagious. You will feel like running into your backyard, sticking seeds into the soil, and then... growing with your plants!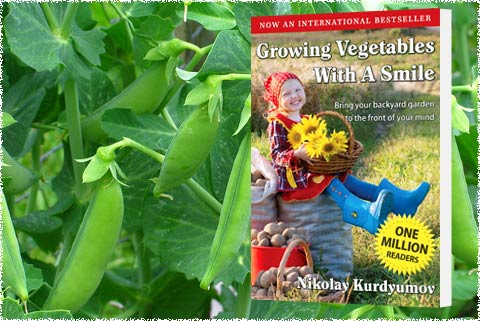 Growing Vegetables With A Smile
Nikolay Kurdyumov
Dr. Mark Havill (translator), Dr. Leonid Sharashkin (editor)
Over 150 illustrations, including full-color
420 pages. ISBN 978-0-9842873-3-8. $24.95
Deep Snow Press, 2011.
www.DeepSnowPress.com